Tag Archives: Video
28
Jul
Hi! 🙂
Like the title, it's Nothing. I just wanted to post these videos.
ENJOY!
Love, Chikanndc.
T R A N S L A T O R
Atau bisa klik

di sini

.
Sweetest of ME
Heyaa!! Annisa D.C adalah nama asli saya. Chika adalah nama panggilan saya yang diberikan oleh ibu saya. Walaupun agak tidak nyambung dengan nama lengkap saya, saya merasa sangat beruntung. Mengapa? Karena arti dari Chika adalah 1000 bunga ;)
Accounts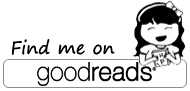 Archive
Categories
Error: Twitter did not respond. Please wait a few minutes and refresh this page.
PICS!